In 2003, Erica Rebollar created a modern dance collaborative where multi-genre artists can make innovative work. RebollarDance examines dichotomies and fragmentations of physical behavior that explore boundaries of performance, using bodies, light, and sound as conceptual canvasses to evoke authentic, highly charged experiences for both dancers and audience. Rebollar Dance's mission is to create and present cutting edge choreography that impact large and diverse audiences, examining movement as a facet of modern life and a laboratory for analyzing themes.Exploring choreography as innovation, RebollarDance promotes an artistic process of challenge and risk-taking.
Saturday, June 23, 2018, at 8:00pm
Sunday, June 24, 2018, at 7:00pm
Dance Place – 3225 8th Street NE, Washington, DC 20017
Powerhouse choreographer Erica Rebollar celebrates RebollarDance's 10 year anniversary in DC, presenting the premiere of a new work.
"…transfixing…minute in its attention to details…entranced by this performance" – Rebecca Ritzel, Washington Post
Variations a meditation on the choreographic method "theme and variation". Four main themes drive the work: a "walking" theme, an algorithmic duet, a "gesture" theme, and solos revisited in a final climatic group phrase. Variations embodies pure composition that seeks to highlight choreographic methods, with minimal attention to prescribed narrative or emotion.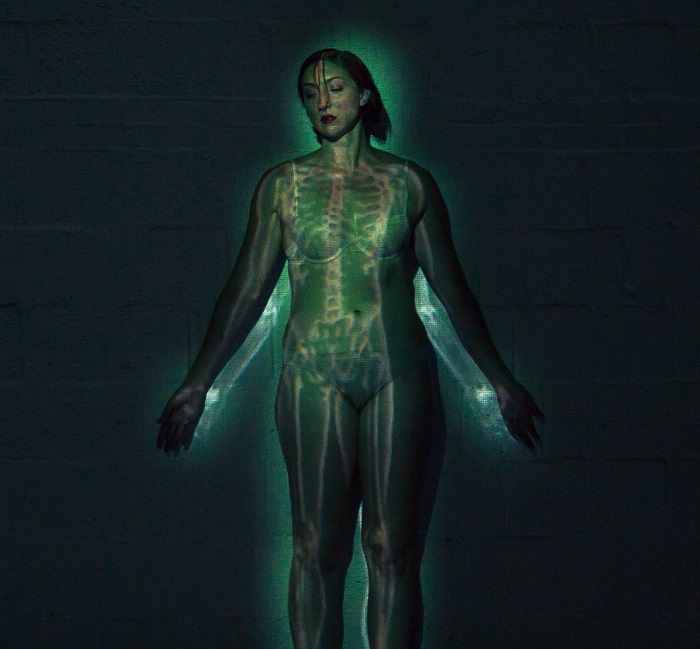 Sacred Profane is an evening length, multi-company, cross-cultural collaboration between RebollarDance's Erica Rebollar and women-led, DC-based dance companies. The all female cast highlights backgrounds in various dance genres and viewpoints as Rebollar collaborates with punk rock dance band Tia Nina, South Asian Performing Arts Network and Institute (SAPAN), Somapa Thai Dance Company and guest artists. Sacred Profane engages women of diverse ages, cultures and ethnicities to create an all-encompassing feminist work, at times delving into human rights issues and at times celebrating the irreverent joy of sisterhood. Using music composition by Jeffrey Dorfman coupled with pop songs and classical music, Sacred Profane skirts the boundaries of risk-taking. With special interest in the subjects of performativity, colonialization, orientalism, occidentalism, femininity and feminist culture, Rebollar presents manifestations of women as subject vs. object. Sacred Profane is a loose, provocative canvas of bodies in motion, placing movement stories in juxtaposition to each other in order to provoke questions and challenge beliefs.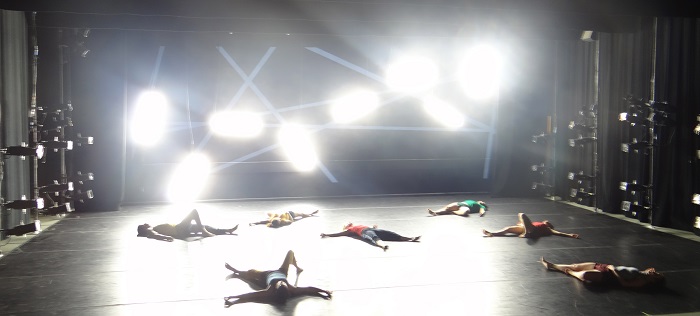 Hailed as "Exactly what the district needs", GOODHURT is an evening-length investigation of the role that hurt plays in the lives of performers. Created through the personal lens of each dancer, the project is a multimedia, highly charged journey using dynamic movement to display the politics and negotiations of pain as part of the human experience. By examining dichotomies and fragmentations of physical behavior, GOODHURT presents the challenge that the dancer – and all of us – encounter in navigating the experience of pain. GOODHURT performers and audiences experience a visceral, sympathetic reaction to the resilient body in an innately human experience. The insightful, witty nature of this work creates a bittersweet environment, full of sympathy and humor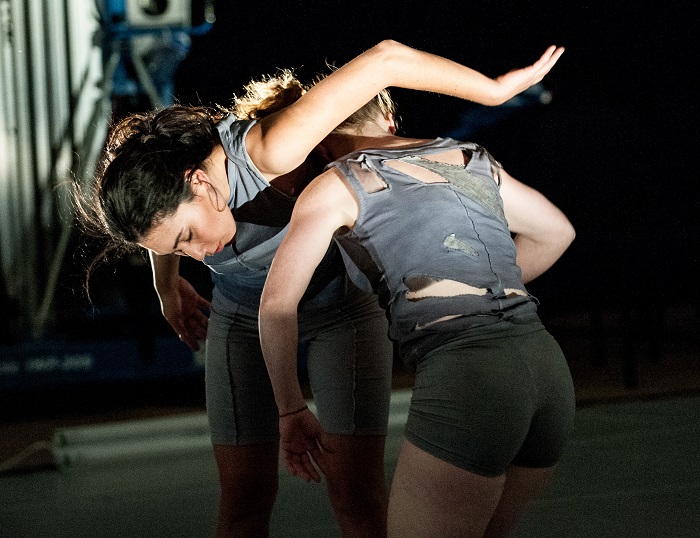 Space Junk is the evening-length result of an intensive collaborative process of experiential movement, light and sound. Using an original score based on mechanical algorithms by Charlie Campagna and the unusual use of lighting design and projection by Ben Levine and David Dowling, Space Junk highlights the dialogue of the body as it negotiates subjective and objective worlds. Originally Presented in partnership with CulturalDC's Mead Theatre Lab Program and CityDance at Strathmore, Space Junk received rave reviews: "transfixing…minute in its attention to details…entranced by this performance" (Rebecca Ritzel, Washington Post), "endlessly inventive and constantly suggestive… Rebollar is not afraid to throw everything at you" (David Cannon, Mocovox Entertainment).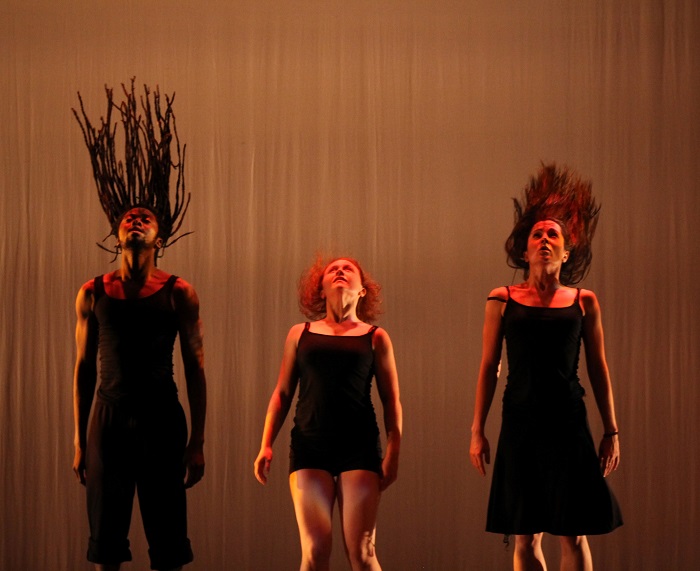 DC's City Paper's "pick of the season", Tinsel and Bone is an evening-length exploration of various identities of movement within a person's external, social body (Tinsel) and their internal, private state (Bone). The piece weaves task-like actions into the structure of highly physical dance by transforming simple phrases into movement. Dancers work with the dynamics of body movement as it relates to disjointed ideas of public versus personal relations with self and audience. Without attempting to heal the polarity between themes of the synthetic and organic, Tinsel and Bone examines dichotomies and fragmentations of physical behavior through the exploration of choreography and sound. Peeling away layers, Tinsel and Bone explores the boundaries of performance and the audience/dancer relationship.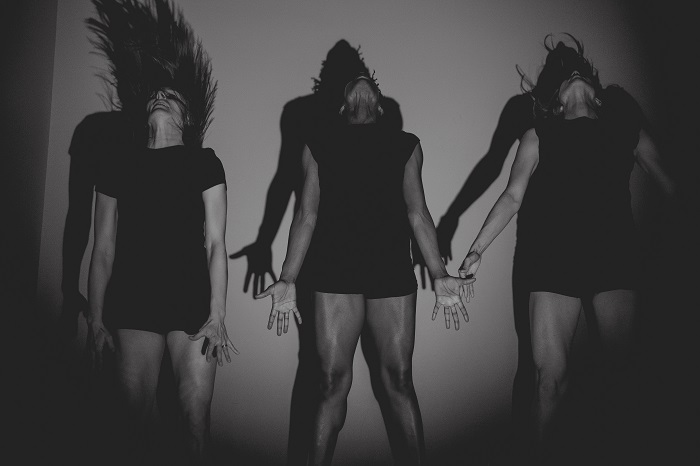 Cyborg Suites is a 30-minute work that imagines post-humanism with dancing cyborgs. Inspired by Donna Haraway's "Cyborg Manifesto", Cyborg Suites examines movement boundaries between machine and human, automatic and sensory, internal and external. With an original sound score from DC composer Jeffrey Dorfman and 4 women dancers, Rebollar highlights physicality in its visceral and mechanical aspects, while challenging ideas of performance and identity within public/private spaces.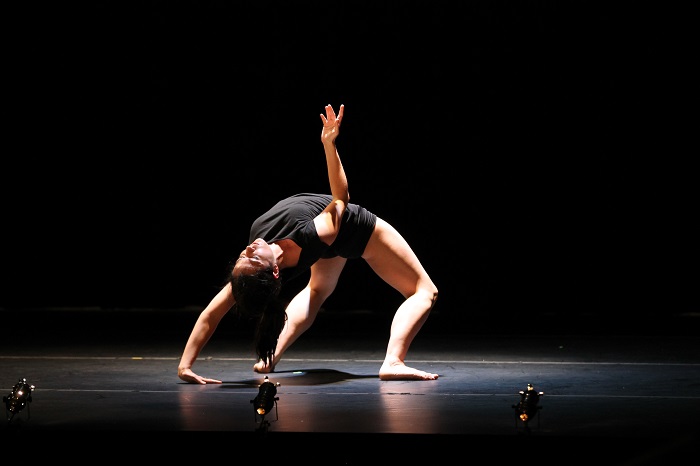 An awardee of NYC's A.W.A.R.D show, The Lights From the Heavens are Called Stars is a 12-minute solo exploration of our manic social behavior versus need for private spaces. Polarity and strain are at the heart of this work.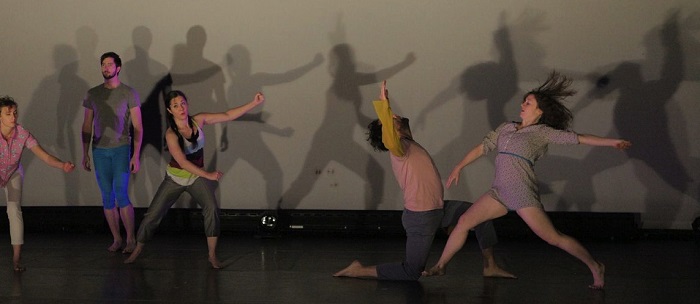 Absurdist Suites is a 12-minute piece inspired by the absurdist theories of Albert Camus and the Beach Boys.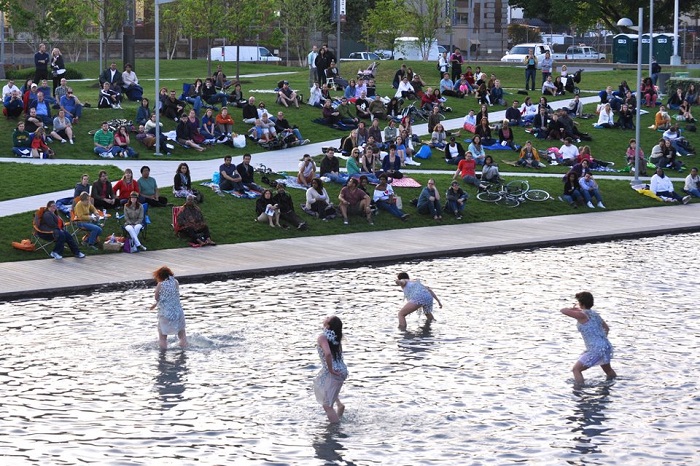 Enjoying site specific work, RebollarDance has performed throughout Italy as part of Europe's "Civitanova Marche Intl. Dance Festival" site-specific Dance Festival; at Navy Yards Park, DC in a collaboration of over 60 performers with Force/Collision theater company presenting Nautical Yards; in various DC locations through Dance Place's "Arts on 8th" outdoor performance series; and at Malcolm X Park, DC and Arlington Arts Center, VA. RebollarDance offers performances in inspiring natural, industrial, and indoor settings to create provocative installation and mixed media work.